at 10:30am at the Pellicano Hall, located at 11500 Pellicano Drive.
We also have a Midweek
Bible Study at 7:00pm on Wednesday Nights in person and on YouTube Live.
Call or email us
for more information.
Due to COVID-19, Childcare is not currently provided. We are encouraging families to have their children sit with them in the main service.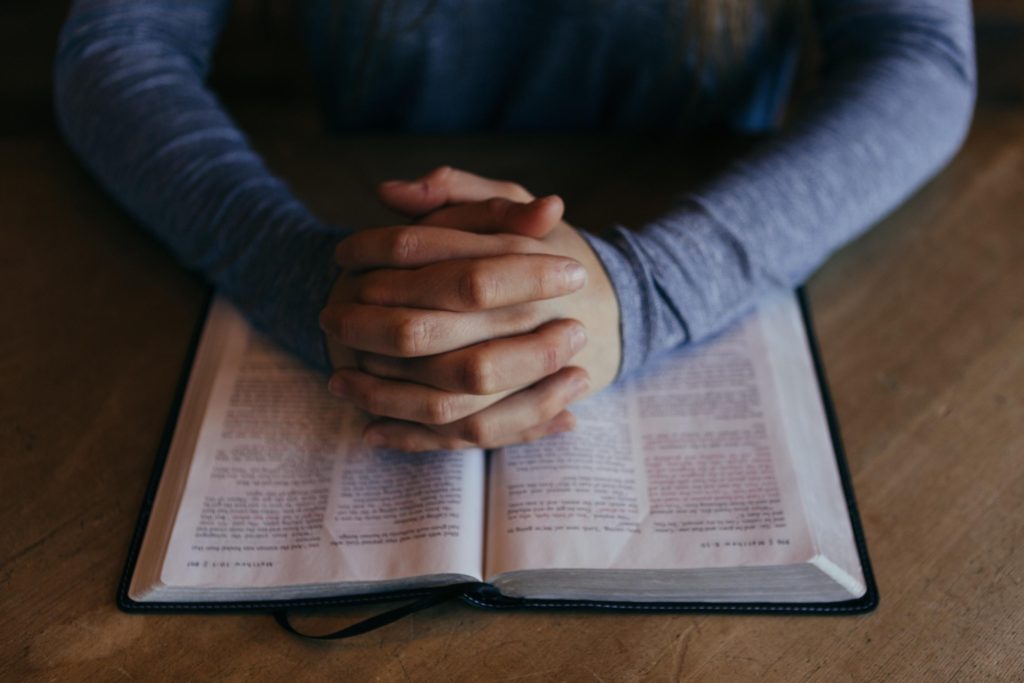 Welcome to New Heights Baptist Church – An Independent Baptist Church in East El Paso
You will find we are more than just a church: We are a family. We are regular people, just like you, who are trying to live our lives the way that God wants us to. It is our desire that New Heights Baptist Church will be a place where you can start a personal relationship with Jesus Christ and know the joy that comes from growing closer to Him.
At our church, you will find relevant, Biblical preaching and a loving, family atmosphere. As an Independent Baptist Church, we believe that the Bible is the Word of God and it is the source of all that we believe. We hope you you would join us on Sunday Mornings, as we worship our great God. Come be part of our family here at New Heights Baptist Church.
What time do the services start?
We have our Sunday Morning Worship Service at 10:30 a.m. We also have a Midweek Home Bible Study on Wednesday Evenings at 7:00pm in person and on YouTube Live.
Is there a nursery available?
Usually yes, for both our Sunday morning worship and Midweek Bible Study, but due to current COVID-19 Restriction, we do not.
What are the services like?
Our services generally last just about an hour, and include a time of worshipping the Lord with a variety of songs and hymns, and a message from the Word of God by our pastor.
Am I expected to participate in the offering?
We do not expect any visitor to participate in the offering. We desire that the service be a gift and blessing to you. Please come and enjoy the warm, friendly fellowship, the worship of the Lord, and the Bible-based sermon without any feeling of obligation.
What should I wear?
Members and visitors to our church wear everything from casual or business casual to a suit and tie or dress. Our concern is that you feel at home and enjoy your visit with us.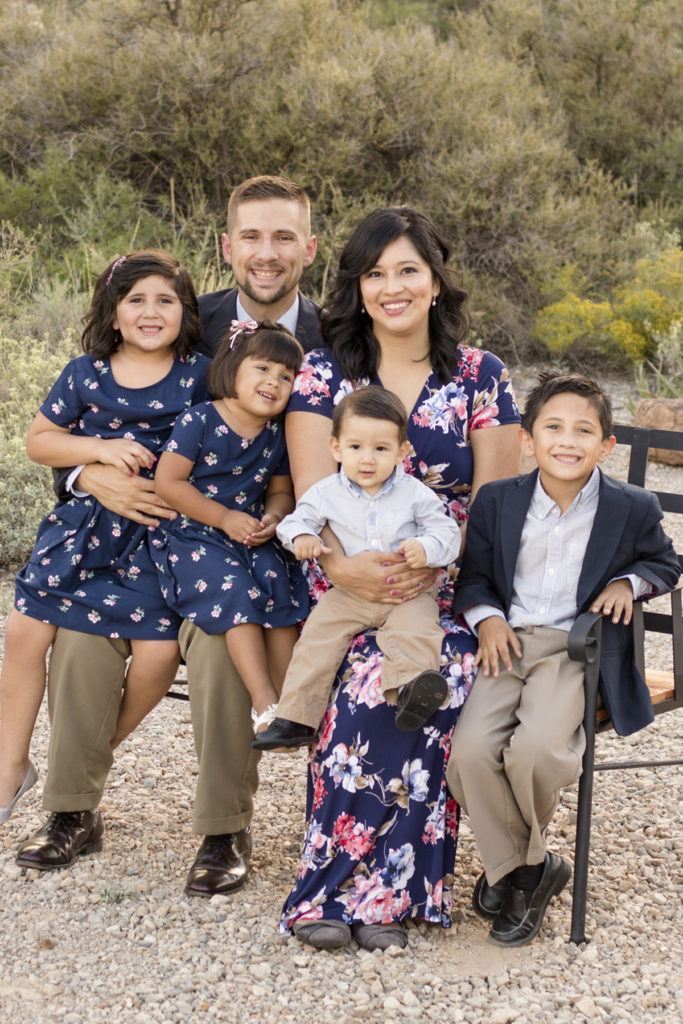 Although he was born in Illinois, Pastor Neff has spent most of his life in El Paso, and it is his home. After growing up in a Christian home for all of his life, he knew all about acting like a Christian should act and appearing religious. It was not until he was a teenager that he truly became a Christian when he trusted Christ as his only Savior. After graduating from Irvin High School, he furthered his education at Heartland Baptist Bible College in Oklahoma City, OK, where he received his training for ministry and graduated with his degree in Pastoral Theology. Upon graduating from Heartland, he came to work on staff at Valley Baptist Church under Pastor Joe Serrano in El Paso, Texas, as the Associate Pastor of youth and music in June of 2009. After serving there for 4 years, God called him to start New Heights Baptist Church to reach the East side of El Paso with the Gospel.
Pastor Michael Neff and family
A Message From Pastor Neff
Thank you so much for taking the time to visit our website! It is my hope and prayer that you would come and visit us on a Sunday morning for our worship service. Here at New Heights, we strive to honor God in every aspect of our church ministry. From the singing to the preaching, everything we do is geared towards worshipping the Lord. If you are looking for a church home and family, I would encourage you to stop by and give us a visit. If you want to have a personal, growing relationship with God, we would love to help you start and develop that relationship.
Come and be a part of our growing family!
Pastor Michael Neff
We believe in the Trinity of the Godhead; that God has manifested Himself in three persons: God, the Father; God, the Son; and God, the Holy Spirit, yet without division of nature, but rather, One True God.
I John 5:7
We believe that The Lord Jesus Christ, The Word, became flesh by being born of a virgin, and that He was and is both God and Man, one person with two natures. We believe that He bodily resurrected on the third day and that His position is Redeemer, Lord, and Judge. Jesus is the Son of God, and as such is The God, The Great I Am, Jehovah God.
Isaiah 9:6, John 1, Luke 2
We believe in the vicarious, literal, physical death of Jesus and that we receive remission of sins through His blood. His blood then makes atonement for all sin.
Hebrews 9
We believe the Holy Scriptures of the Old and New Testament to be the verbally and plenary inspired Word of God. The scriptures are inerrant, infallible and God-breathed and, therefore, are the final authority for faith and life. The sixty-six books of the Old and New Testaments are the complete and divine revelation of God to man. The Scriptures shall be interpreted according to their normal grammatical and historical meaning. The King James Version of the Bible is the official translation used by the church.
II Timothy 3:16 & 17, Psalms 12:6-7, II Peter 1:20-21
We believe that all men are born into sin, that they have a sinful nature, and that they must repent of their sins and accept salvation by grace through faith in Jesus Christ alone, not external works. Furthermore, their salvation will be evidenced by a changed nature and desire to do God's will.
Romans 3:10 & 23, Ephesians 2:8-9
We believe in the eternal security of the believer. Once a person is saved, God, the Author of his salvation, is also the One who retains it, grants eternal blessedness, and provides a literal Heaven for the redeemed.
John 10
We believe in a literal, fiery Hell for those who reject Jesus Christ.
Luke 16, Revelation 20:11-15
We believe in the literal, physical, pre-millennial return of our Lord and Savior Jesus Christ to rapture the saints.
I Thessalonians 4 & 5
We believe in the Biblical authority of the local, autonomous, independent church, from which all missionaries are commissioned and sent forth.
Matthew 16, Acts 13
We believe all believers are called into a life of separation from all worldly practices and lifestyles, and unto a life wholly sanctified to the service of the Lord Jesus Christ.
Romans 12:1-2, I John 2, II Corinthians
We recognize water baptism and the Lord's Supper as the scriptural ordinances of obedience for the church in this age.
Matthew 28:19-20, Acts 2:41-42, 18:18, 1 Corinthians 11:23-26
More important than where a person goes to Church, is where they will spend eternity.
We know that New Heights Baptist Church is not for everyone, but heaven is!!
Seems like most people, when asked about going to heaven, respond in one of the following ways:
•I think I am.
•Nobody can know for sure.
•I am a pretty good person, I think I will make it.
•I was born a Christian.
•I grew up in a very religious home.
•I do not have time for that right now.
•I am really busy right now.
Did you know that God loves you?
"For God so loved the world, that he gave his only begotten Son, that whosoever believeth in him should not perish, but have everlasting life." John 3:16
Did you know that God wants you to know for sure that when you die You are going to be with Him in heaven?
"These things have I written unto you that believe on the name of the Son of God; that ye may know that ye have eternal life, and that ye may believe on the name of the Son of God." I John 5:13
But there is a problem, and that problem is sin.
"As it is written, There is none righteous, no, not one" Romans 3:10
"For all have sinned, and come short of the glory of God" Romans 3:23
Sin can be a number of things. Most people when they hear the word sin think of truly horrible things like murder, child abuse, robbery or rape. Many people think that they are not sinful because they have not committed such crimes. But there are many things we have done that are sins that we may never have thought of as being displeasing to God. Ask yourself the following questions to determine if you have ever sinned:
•Have you ever told a lie? Even a small one?
•Have you ever taken something from someone that did not belong to you?
•Have you, in your own mind looked upon and lusted after another woman or man?
I think we can all say that we have committed at least one of the sins listed in the very short list above.
There is a penalty for sin, and that penalty is death.
"For the wages of sin is death…" Romans 6:23
We all die a physical death, but this is only part of the penalty. There is also an eternal death.
"And I saw a great white throne, and him that sat on it, from whose face the earth and the heaven fled away; and there was found no place for them. And I saw the dead, small and great, stand before God; and the books were opened: and another book was opened, which is the book of life: and the dead were judged out of those things which were written in the books, according to their works. And the sea gave up the dead which were in it; and death and hell delivered up the dead which were in them: and they were judged every man according to their works. And death and hell were cast into the lake of fire. This is the second death. And whosoever was not found written in the book of life was cast into the lake of fire." Revelation 20:11-15
Within you is a living soul that will live forever, long after your physical body has died. Your soul is going to end up in only one of two places, heaven or hell. Because you were born with sin, you are already condemned to hell.
But wait! There is good news. God sent his Son to pay for our sins!
God does not want anyone to go to such a terrible place as the lake of fire.
"But God commendeth his love toward us, in that, while we were yet sinners, Christ died for us." Romans 5:8
God sent his Son, Jesus, to earth over 2,000 years ago to pay for our sins.
"For God so loved the world, that he gave his only begotten Son, that whosoever believeth in him should not perish, but have everlasting life." John 3:16
All you have to do is put your entire faith in Jesus Christ to get you to heaven, and you will be saved from going to hell when you die.
"That if thou shalt confess with thy mouth the Lord Jesus, and shalt believe in thine heart that God hath raised him from the dead, thou shalt be saved." Romans 10:9
If the following prayer expresses the desire of your heart you can pray this prayer and Jesus Christ will come into your life as He has promised.
Dear Lord, I know I am a sinner. I believe that you sent your Son Jesus to this earth, that he lived a sinless life, and died on a cross to pay for my sins. I put my trust entirely in your Son Jesus to forgive me of my sins, and take me to heaven when I die. Amen.
There is nothing else you have to do to heaven, only Jesus can save you!
"For by grace are ye saved through faith; and that not of yourselves: it is the gift of God: Not of works, lest any man should boast." Ephesians 2:8-9
Church Information
Meeting At
Pellicano Hall
11500 Pellicano Drive
El Paso, TX 79936
Please follow us on Facebook to stay connected and up to date on information regarding any changes
Phone Number
Email
newheightspastor@live.com
Mailing Address
New Heights Baptist Church
For Livestream Click on the YouTube Icon Below