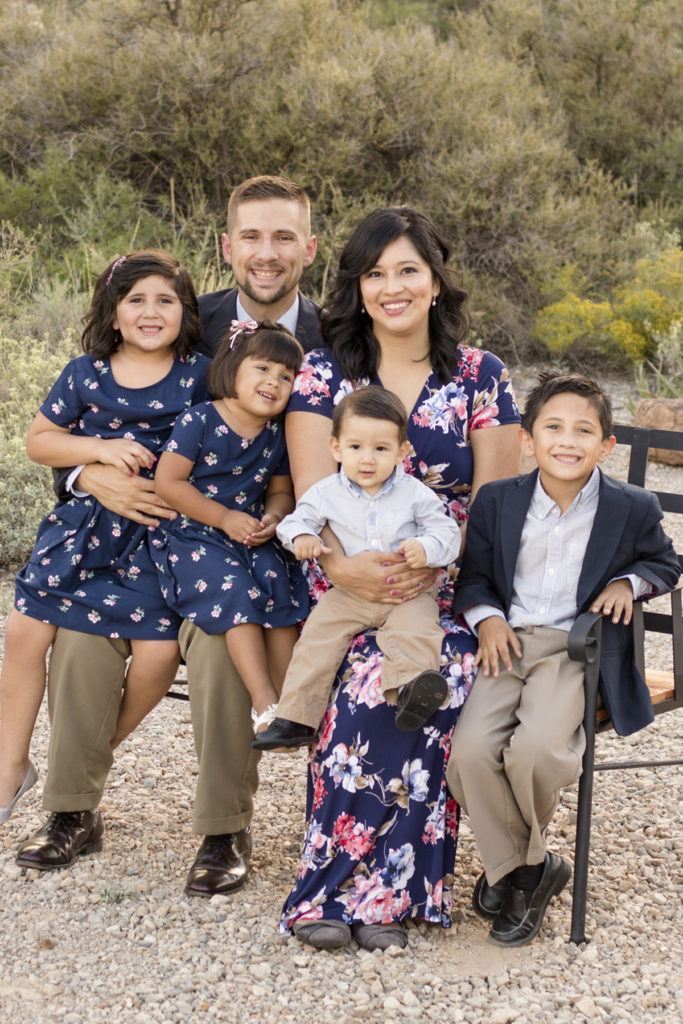 Although he was born in Illinois, Pastor Neff has spent most of his life in El Paso, and it is his home. After growing up in a Christian home for all of his life, he knew all about acting like a Christian should act and appearing religious. It was not until he was a teenager that he truly became a Christian when he trusted Christ as his only Savior. After graduating from Irvin High School, he furthered his education at Heartland Baptist Bible College in Oklahoma City, OK, where he received his training for ministry and graduated with his degree in Pastoral Theology. Upon graduating from Heartland, he came to work on staff at Valley Baptist Church under Pastor Joe Serrano in El Paso, Texas, as the Associate Pastor of youth and music in June of 2009. After serving there for 4 years, God called him to start New Heights Baptist Church to reach the East side of El Paso with the Gospel.
Pastor Michael Neff and family
A Message From Pastor Neff
Thank you so much for taking the time to visit our website! It is my hope and prayer that you would come and visit us on a Sunday morning for our worship service. Here at New Heights, we strive to honor God in every aspect of our church ministry. From the singing to the preaching, everything we do is geared towards worshipping the Lord. If you are looking for a church home and family, I would encourage you to stop by and give us a visit. If you want to have a personal, growing relationship with God, we would love to help you start and develop that relationship.
Come and be a part of our growing family!
Pastor Michael Neff